Local initiatives by Unique Properties in support of social responsibility strategy
04-10-2022
writer@uniqueproperties.ae (Creative writer)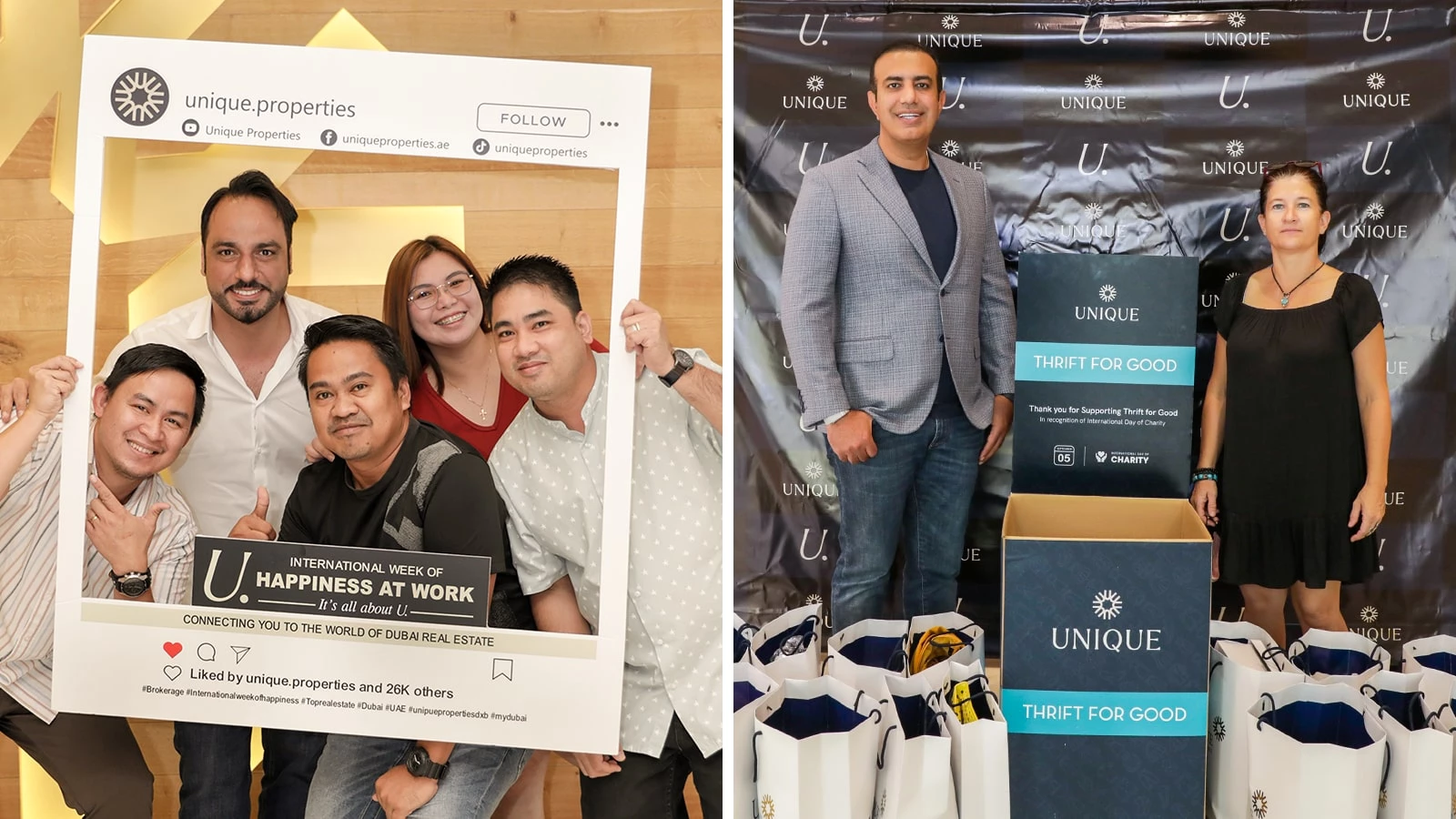 Unique Properties, one of the real estate brokerage companies in Dubai, announced the launch of its initiatives to mark the International Day of Charity Action and these initiatives come in partnership with Thrift for Good, the organization specializing in the resale of used goods to reduce waste, give back to the local community and help those in need.


Company employees donated some of their new or barely used clothing and shoes to Thrift for Good to celebrate International Charity Day, where every item given to the non-profit organization is resold, donated or recycled. All proceeds are donated to international children's charities in partnership with Gulf for Good, the non-profit foundation that raises funds for children in need around the world.


The company organized a cluster of group activities during the week to recognize the efforts of employees and in conjunction with International Happiness at Work Week September 19-25 and International Gratitude Day, it was celebrated by exchanging gifts were employees to thank them for their actions, to make the workplace happy and to create a positive environment for employees.


Arash Jalili, Founder and CEO of Unique Properties said: "Our organization is excited to partner with charities like Thrift for Good and to show our gratitude to the Dubai community and charities around the world.


We always try to express our appreciation to our employees and to thank them for their commitment. We are excited to celebrate International Happiness Week at Work this week and to say thank you to our employees for everything they do. Through its collaboration with Thrift for Good, Unique Properties wants to highlight the importance of helping those in need on International Charity Day and inspire other organizations to express their gratitude to their employees.